23/07/2019 09:16

Thinking of hitting the high seas for your vacation this summer? Check out our list of the best affordable cruise lines to find the best one for you!

Royal Caribbean International

With over 20 cruise ships, Royal Caribbean offers voyages to more than 260 ports over 68 counties around the world. Travelers can find vacations to the popular Caribbean, European and Alaskan destinations for less than $200 per night, providing some of the most affordable cruises to go on. They offer many exciting adventures and experiences, with some amazing deals to suit all budgets.
Costa Cruises

Costa Cruise Lines offers incredibly affordable cruise holidays, especially to the Mediterranean. There is a diverse selection of ships and atmospheres to choose from, some small and intimate while others are large and lively. Even on larger vessels, there is approximately one staff member per 3 passengers so you are sure to receive excellent service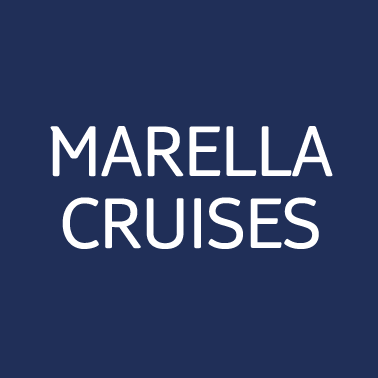 Marella sail to over 200 destinations- there's even the option of stepping
straight onboard their cruises from one of their UK homeports.
Holland America Line

Holland America Line has options for both kid-friendly and adult-oriented cruise vacations. While it is a bit higher-end in terms of prices compared to others on this list, compared to its up-scale competitors with similar features it is quite reasonable. The U.S. News and World Report complimented its "refined atmosphere" of its fleet of 15 vessels, which depart from most easy-to-reach cities such as New York and San Diego. This cruise line offers multiple immersive cruise experiences, dance clubs and lives cooking demonstrations.
Carnival Cruise
This cruise company is not only one of the best for awesome parties at sea but also rated near the top of the list for best cruise lines for families. This cruise line works hard to fit its passengers' budgets while offering a wide range of entertainment activities, from festive nightlife to sports such as mini-golf, soccer and more.
Norwegian Cruise Line
This cruise line is very popular due to its budget-friendly trips and laid-back, casual atmosphere. There are no dress codes, fixed dining times or assignments and in general, guests enjoy an 'anything goes' feel. They accommodate every type of traveler, even special cabins for solo travelers. While passengers are free to relax onboard or at the beach, they can also take advantage of unique excursions offered on their trip.
Princess Cruises
Princess offers some of the best cruise ships at wallet-friendly rates, but unlike other cruises, it usually caters to travelers 18 and over. There is a range of itineraries to choose from, from one to 72 days and they also offer special "cruise tours" that let you extend your trip and explore your end port more. They also feature a versatile array of enriching activities while onboard, such as history lectures, cooking courses, magic shows and more.
STILL NOT FASCINATED BY THE ADVANTAGES OF USING RENT 'N CONNECT PORTABLE WI-FI?
Here are more advantages: Secure connection, unlimited Wi-Fi, service in more than 50 countries, high-speed Wi-Fi and excellent customer experience… Of course, besides all of these benefits, your experience counts! Book now and be fascinated!