19/05/2020 13:29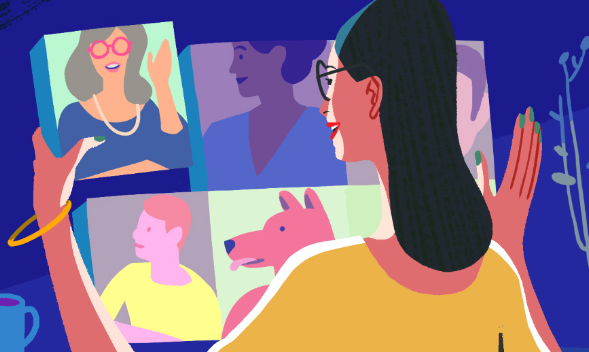 Online conferencing has become more popular recently, meetings are being conducted remotely. There are plenty of tools available to conduct meetings with your friends or your co-workers during these times when you have to stay home. Here are some online tools that you can use for free to hold remote meetings!
1 - Skype
It is no doubt that Skype has been one of the most popular tools for online communication for a long time. Skype allows you to conduct meetings with any kind of device, whether it is via phone or computer. It holds group conversations with up to 50 people at once so you can easily get everyone together online.
2- Zoom
Another online tool that you can use to have a remote meeting is Zoom. You can use Zoom with up to 100 people. Zoom allows screen sharing, where participants can share whatever is on their screen. Zoom also allows you to record the meeting so you can document the sessions and go over the meeting afterwards. Zoom also has a whiteboard feature that you can use to brainstorm ideas. However, it is important to know that Zoom is free for only 40 minutes and if you wish to continue with the meeting you have to create a new meeting link or you can buy Zoom Pro for $14.99/month to conduct the meetings without any time constraints.
3- Microsoft Teams
One of the biggest advantages of Microsoft Teams, is that the free version holds up to 300 participants in a meeting which can be beneficial for large companies. It can be integrated with Office 365 applications such as Word, Excel, and Powerpoint. Features like background blur are available if you are uncomfortable with the background you have.
4- Google Hangouts
Google Hangouts is another great tool for online conferencing and as more people have started to work remotely, Google decided to make the premium features free until July! Some of these features are: 250 participants in a meeting, recording the meetings and live-streaming a meeting to up to 100,000 viewers. In addition to online conferencing, Google Hangouts allows messaging and sharing photos and documents with each other.
5- Jitsi
Jitsi, is a completely free online conferencing tool that allows you to hold meetings for an unlimited time. The cool thing about Jitsi is that you don't have to download an application or waste time with creating an account. You can just head to https://meet.jit.si and create your own meeting URL which can be very beneficial for last-minute or urgent meetings.
To use all these online tools, you need a secure and reliable internet connection. Rent 'n Connect is the perfect solution and provides unlimited, safe and high-speed Wi-Fi connection in more than 130 countries, so you can have your online conferences without any interruptions. Get more information about our monthly prices here