18/07/2019 15:11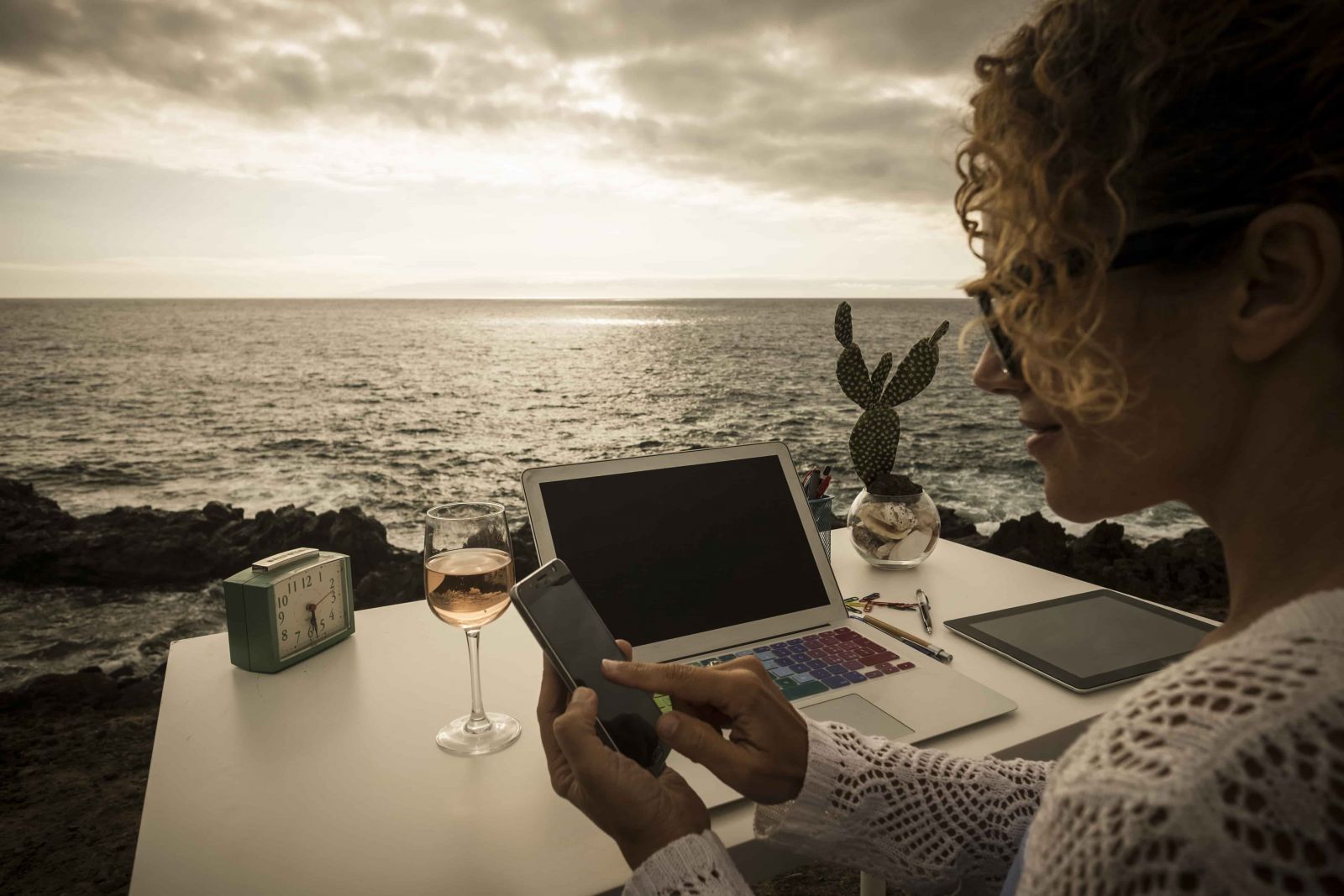 If you are tired of your normal work routine and of traveling just for short vacations a couple times a year, then the digital nomad life could be exactly what you need! But what exactly does it mean to be a digital nomad? If you have found yourself searching for the digital nomad meaning, this post is for you!

Spotify Indie Roadtrip Music List

What is a Digital Nomad?
The definition of a digital nomad is someone who is working remotely online while enjoying the freedom choose their location and work schedule. The remote work they do can vary greatly according to their qualifications and interests, from freelancing to professional consulting, entrepreneurs and more. These digital nomads are able to travel the world and spend more time doing what they enjoy because they are not confined to one particular workplace and schedule. While it can be a challenging experience, it can also certainly be a worthwhile one!
How to Become a Digital Nomad?
Now that you know the digital nomad meaning, now you want to know how to be a digital nomad! There are many things to consider before you make the transition to the travel nomads lifestyle. The first step is to take control of your finances and get rid of unnecessary expenses such as gym memberships, debts, and subscriptions. Save up your income to have a good starting base or in case of emergency while you travel. The next and most important step is to find your own style of remote work that will allow you to make a steady income and live comfortably. Searching for work-remotely jobs or starting a digital nomad blog could be a good start for starting your nomad travel life. After you find your remote job, you are ready to hit the road!

Tips for Living as a Digital Nomad
Once you are ready to start traveling full time, there are some tips you should follow to ensure your safety and success. Getting travel health insurance is a smart precaution, and can save your life if something should happen. Setting a budget can help you stay on top of your finances, keeping you aware of how much you should be spending and when. Making a plan for your money will prevent needless spending drain your resources and be detrimental to your life and travel plans. Lastly, do your research before traveling anywhere, learn some of the local language and culture to show respect and seek help if you should ever need it.
STILL NOT FASCINATED BY THE ADVANTAGES OF USING RENT 'N CONNECT PORTABLE WI-FI?
Here are more advantages: Secure connection, unlimited Wi-Fi, service in more than 50 countries, high-speed Wi-Fi and excellent customer experience… Of course, besides all of these benefits, your experience counts! Book now and be fascinated!